You need to have a safe and sound hardware infrastructure to support all your software related requirements.
With heavy Operating systems and big software packages, your machines need to be up to date and perform faster. Proper maintenance and upgrades of your computer hardware is essential from time to time.
To ensure this, Grans Infotech Bangalore, India provides superior consultation services for all your computer related requirements under one roof. We excel at providing technical support services for a wide range of hardware and networking related activities.
Be it New Computer Systems, Computer Upgrades, Computer Rentals, Troubleshooting, Annual Maintenance contracts, Network design, Implementation and maintenance of Local Area Network, WAN, Intranet & Extranet set up, you can bank upon us for highest quality services. Although most of our IT Infrastructure works go bundled, you can also order them separately. Because of our partnerships with all the major hardware solutions providers, Grans Infotech's experienced sales and support staff can offer you the best solution to fit your needs at significant savings over our competition.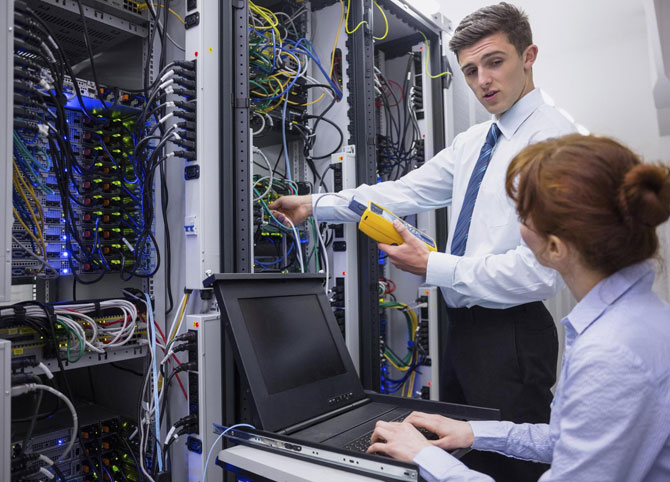 We offer the following categories to choose from:-
Hardware
We have premium partners for most of computer hardware and peripheral devices. We can suggest the right hardware configurations according to your business and help you get the desired hardware at very competitive prices. We offer the following services to assist you for all your Hardware needs:-
New Server, Workstation, Desktop, Laptops and Spares Sales.
Laptop, Computer and Spares Service.
Hardware and Software Installation and Upgrades.
Wireless Network Devices installations
Spyware detection and removal and lots more
Networking
With increasing needs for more hardware, interconnectivity has become essential for business houses. We offer the following services to assist you for all your Networking needs:-
Local Area Network (LAN) Setup and Maintenance
Wide Area Network (WAN) Setup and Maintenance
Internet Sharing
Firewall Setup
Troubleshooting
Network Security