In the current digital world Data is the most important asset for any organisation
As most venerable due to high possibility of data theft and Ransom, Malware or Virus attack and hence it is most important to make the data safe and secure.
We @ GRANS are not tied up with Vaulten Data Services for providing world class data security and backup solutions so that all the customer Data is secured and available immediately when there is a disaster.
Vaulten Data Backup Service – Overview
Data Protection is increasingly becoming a top concern for companies of all sizes in various industries – including retail, healthcare, legal & financial services, logistics, etc. Surprisingly, many businesses rely on manual, inconsistent data backup mechanisms using error-prone media such as CD or DVD! Imagine the risk to your business and impact to your customers if vital data cannot be recovered in time. With rapidly growing storage requirements, increasing hardware and software complexity, and higher standards for business availability, organizations need effective, reliable and affordable data backup solutions that are simple to deploy and manage.
Vaulten combines state of the art technology; secure datacenter infrastructure, ultra secure AWS Cloud, trained enterprise solution engineers and a stringent service enablement framework to deliver Vaulten Data Backup Solution –a fully managed data backup service for your critical data files, emails and databases. Vaulten Data Backup is designed to cater to the data backup needs of small and medium businesses in India, most of which struggle with backup policies for their business critical data. Through a competitive priced subscription, our service can reliably & securely backup your data on a scheduled basis, provide an automated retention policy and ensure that your data is always safe and replicated offsite, without the technical, financial or administrative overhead normally required to accomplish this.
Choosing the perfect email hosting package creates a great impact the way you do business.
Vaulten Data Backup Solution – Benefits
Vaulten Data Backup service is built on robust, proven technology and highly reliable processes to deliver a comprehensive backup solution for all of your locations and diverse data sources. Vaulten has partnered with tier-1 IHVs (Independent Hardware Vendors) and technology leaders in the enterprise solution space to deliver a scalable solution that ensures enterprise-level data backup with a total cost of ownership (TCO) to suit small or medium business.
Vaulten Data Backup offers several distinct benefits over conventional backup methods, which use manual processes and removable media such as CD, DVD or Tape, making data backup easier, more reliable and cost-effective for your organization.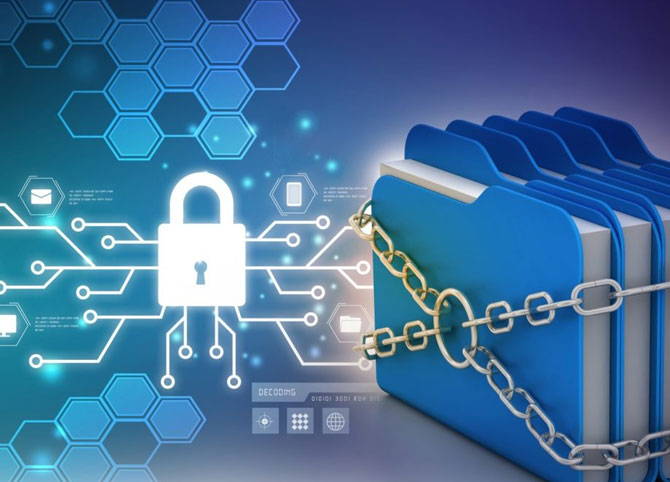 Why Grans Infotech?
A unique identity will be provided through business email.
A safe and confidential business email will be provided.
With the support of our Business Email your business will successfully expand on the top of the world.
In an instantaneous way you will be able to send and receive mails.
A Virus free Business email will be provided by us.
Through our business email you can send heavy attachments.
Higher degree of protection
Removable media like CDs / DVDs / Tape drives can be damaged, lost or stolen.
Vaulten Data Backup ensures your data is securely stored offsite in our data centre, replicated across secure locations, and catalogued for easy retrieval.
Business Continuity
Accident, theft, fire, etc. pose risks to removable media stored in the same location.
Vaulten Data Backup protects your business data by encrypting it and storing it offsite on secure, replicated servers.
Zero Administration
Ensuring effective data backup requires regular monitoring and administration. Imagine having someone to do this at each of your locations!
Vaulten Data Backup is an automated service backed by reliable support, which saves your administrative cost & frees up your staff for other activities.
No Manual intervention
Conventional backup requires people to regularly swap media, catalogue backup sets, etc., which often causes errors or gets overlooked.
Vaulten Data Backup runs automatically, and requires no manual intervention or media, reducing the chances of errors or missed backups.
Multi-branch consolidation
Conventional backup products make it difficult and expensive to ensure quality and consistency of backup processes at multiple locations.
Vaulten Data Backup provides a reliable, consolidated backup service with centralized management and regular backup reports for each branch ensuring consistent backup processes.
Lower TCO (Total Cost Of Ownership)
Conventional backup systems require additional hardware, software licenses, manpower and potential re-engineering over time as your organization scales and diversifies.
Vaulten Data Backup provides a low monthly subscription with no hardware, software or technology investments required by your organization!
Fast Restoration / Less downtime
Conventional backup systems are cumbersome and unreliable when it comes to restoring data, either from tape or multiple CDs / DVDs.
Vaulten Data Backup ensures easy and efficient restoration of data through a web based interface or the Vaulten Data Backup client interface, allowing your critical systems to recover quickly.
Automated Retention Policy
Implementing a robust retention policy can be very expensive & cumbersome – in terms of resources, hardware, media and time for restoration!
Vaulten Data Backup provides an automated retention policy, allowing for monthly, quarterly or annual snapshots which can be easily accessed through a simple web based interface.